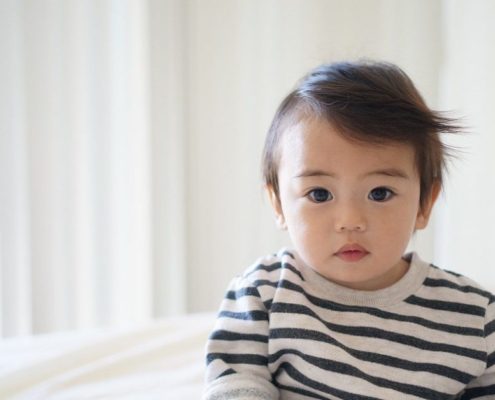 WE VALUE OUR COMMUNICATION WITH YOU It is our priority to have close parent communication because we are all partners in caring for your child. When your child begins in our Infant program, we will ask parents for detailed information on your…
https://www.peacefulvalleymontessori.org/wp-content/uploads/2019/08/infant-program-teacher-parent-communication.jpg
628
946
admin
/wp-content/uploads/2020/03/logo-1.png
admin
2017-05-24 12:25:57
2017-05-24 12:25:57
INFANT PROGRAM: PARENT AND TEACHER COMMUNICATION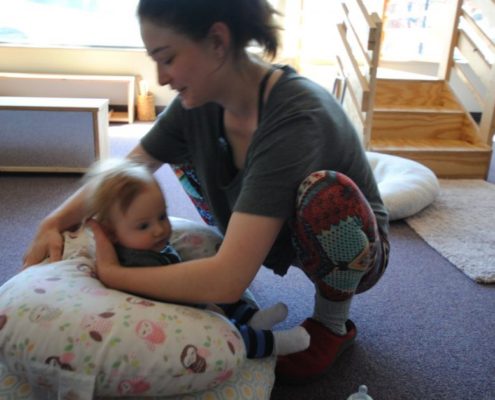 WE STRIVE TO PROVIDE INDIVIDUALIZED ATTENTION FOR YOUR LITTLE ONE PVMA Infant environments have a maximum of 12 infants and 4 adults (a 3:1 ratio), one of whom is also the Lead teacher. Though MN state licensing allows a 4:1 ratio for infants,…
https://www.peacefulvalleymontessori.org/wp-content/uploads/2017/05/infant-program-infant-to-teacher-ratio.jpg
628
939
admin
/wp-content/uploads/2020/03/logo-1.png
admin
2017-05-24 12:17:20
2017-05-24 12:17:20
INFANT PROGRAM: TEACHER TO INFANT RATIO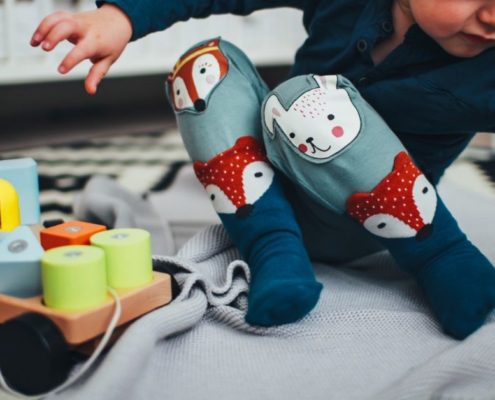 RELATIONSHIP BUILDING FOR THE NEW CHILDREN AT SCHOOL As adults, we sometimes forget how difficult it is for a child to go to a new school. They have to go by themselves to a new school, a new classroom, and to have to try to form a whole new…
https://www.peacefulvalleymontessori.org/wp-content/uploads/2019/08/1ST-DAY-AT-A-NEW-SCHOOL.jpg
628
942
admin
/wp-content/uploads/2020/03/logo-1.png
admin
2017-05-17 18:10:16
2017-05-17 18:10:16
TURNING A NEW LEAF: 1ST DAY AT A NEW SCHOOL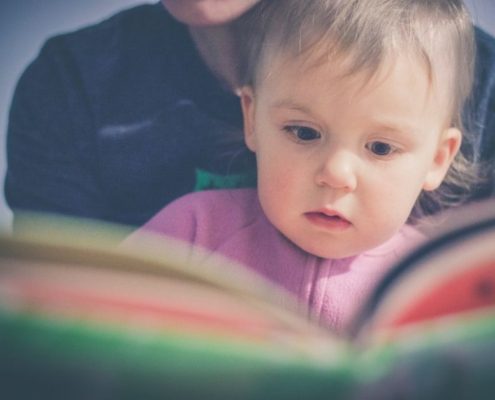 Why Montessori School? We love this post written by Ann Pilzner, advocate for Montessori and Montessori parent, and wanted to share with you her top five reasons why Montessori works – five reasons of many! Source: http://montessorirocks.org/top-5-reasons-why-montessori-works/ As…
https://www.peacefulvalleymontessori.org/wp-content/uploads/2019/08/WHY-MONTESSORI-WORKS.jpg
628
942
admin
/wp-content/uploads/2020/03/logo-1.png
admin
2017-05-17 18:08:10
2017-05-17 18:08:10
TOP 5 REASONS WHY MONTESSORI WORKS!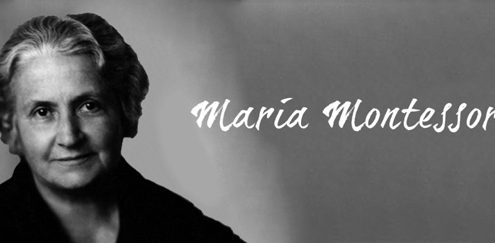 Who is Maria Montessori? The greatest sign of success for a teacher… is to be able to say, "The children are now working as if I did not exist." – Maria Montessori Maria Montessori was born in Italy on August 31, 1870. She was born…
https://www.peacefulvalleymontessori.org/wp-content/uploads/2019/08/MARIA-MONTESSORI.jpg
243
567
admin
/wp-content/uploads/2020/03/logo-1.png
admin
2017-05-17 18:06:14
2017-05-17 18:06:14
WHO IS MARIA MONTESSORI?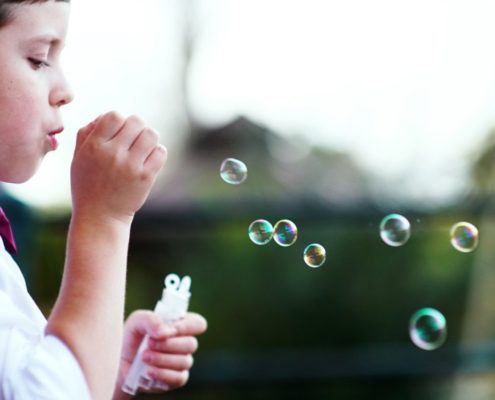 EXAMPLES OF WHAT OUR TYPICAL 6-YEAR-OLD CAN DO AFTER 3 YEARS AT PVMA (I.E., AT THE END OF KINDERGARTEN) Social, motor & practical life skills  Has acquired strong social skills – can interact gracefully with other children and…
https://www.peacefulvalleymontessori.org/wp-content/uploads/2019/08/SKILLS-UNDERSTANDING.jpg
576
1024
admin
/wp-content/uploads/2020/03/logo-1.png
admin
2017-05-16 18:12:54
2017-05-16 18:12:54
SKILLS & UNDERSTANDING: BY AGE 6
THE PREPARED ENVIRONMENT A child's early years are a time of great sensitivity to bonding in order to establish trust in the world; as well as language, order, sensorial impressions, and development of coordinated movement, both fine- and…
https://www.peacefulvalleymontessori.org/wp-content/uploads/2019/08/HOW-WE-MONTESSORI.jpg
628
837
admin
/wp-content/uploads/2020/03/logo-1.png
admin
2017-05-16 18:11:53
2017-05-16 18:11:53
HOW WE MONTESSORI: INFANT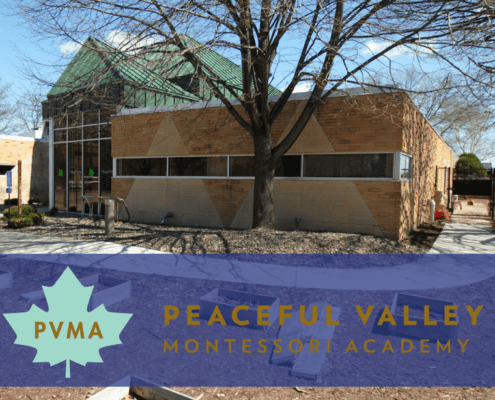 THE STORY PEACEFUL VALLEY MONTESSORI ACADEMY AND IT'S FOUNDING PARTNERS Looking around PVMA today, a young child is crying in frustration because they are unable to zip up their puffy winter jacket. Feeble attempts at expressing a need for…
https://www.peacefulvalleymontessori.org/wp-content/uploads/2019/08/OUR-STORY.png
614
1024
admin
/wp-content/uploads/2020/03/logo-1.png
admin
2017-05-11 18:14:19
2017-05-11 18:14:19
PVMA: OUR STORY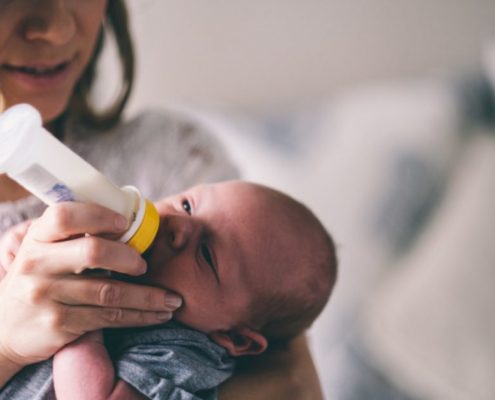 WE WANT TO PARTNER WITH YOU IN THE FEEDING OF YOUR CHILD WHILE IN OUR CARE We are your partners in guiding and supporting you during the many changes in feeding routines that you will experience as your child grows. All bottles and food for…
https://www.peacefulvalleymontessori.org/wp-content/uploads/2019/08/INFANT-PROGRAM.jpg
628
942
admin
/wp-content/uploads/2020/03/logo-1.png
admin
2016-08-11 18:15:33
2016-08-11 18:15:33
INFANT PROGRAM: FEEDING